Dr. Elias Chdid
Dr. Chdid is happy to join the team in Port Hawkesbury and looks forward to providing your family with quality dental care.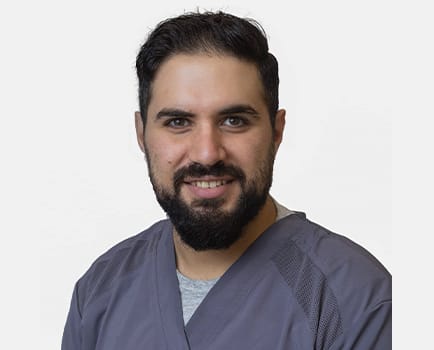 Dr. Elias Chdid
General Dentist
Biography
Dr. Elias Chdid obtained his D.D.S. at the University of Damascus in Syria. After working in several private practices, he began to practice as a resident dentist. This residency provided him with training in many areas of dentistry.
He moved to Canada with his family, first settling in Montréal, and successfully completing his certificate of qualification from the National Dental Examination Board of Canada. Dr. Chdid is well-versed in the treatment of medically compromised patients, as well as the treatment of children and older patients, delivering compassionate patient care.
Outside his professional activities, Dr. Chdid has lifelong passions for photography, reading and traveling. He enjoys music from all cultures and loves hiking and many other outdoor activities.